I'm excited to announce that I have been selected as this year's Bureau of Land Management (BLM) Artist-in-Residence (AiR) in the White Mountains National Recreation Area, just north of Fairbanks, Alaska. I will have the opportunity to spend a week in the remote cabins to complete a special photography and documentary project. More information is available at:
BLM White Mountains Recreation Area
The White Mountains National Recreation Area offers more than 240 miles of maintained winter trails and 12 public recreation cabins surrounded by jagged limestone mountains and cliffs, high mountain passes, and broad, rounded valleys. Imagine having the opportunity to enjoy the solitude, allowing your creativity to take flight. You'll find crisp, clean air, dazzling views, and shimmering northern lights against a star-studded sky.
BLM Artist-in-Residence Program
The BLM Artist-in-Residence Program (AiR) is founded on the belief that, because artists look closely at the way the world works, notice things that others may have missed, challenge ideas, and create in a variety of forms, they can provide new ways to look at and appreciate public lands managed by the Bureau of Land Management (BLM). Artists see beauty and value in the natural places that are promised to future generations of Americans by the management practices of the BLM. Artists can help us to share the scenic beauty and unique stories of BLM-managed land with the public through the world of art. AiR provides artistic and educational opportunities that promote deeper understanding and dialogue about the natural, cultural, and historic resources on public lands.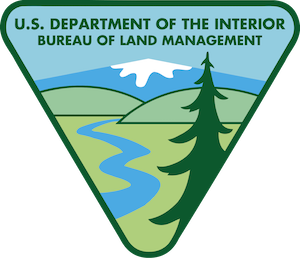 Links